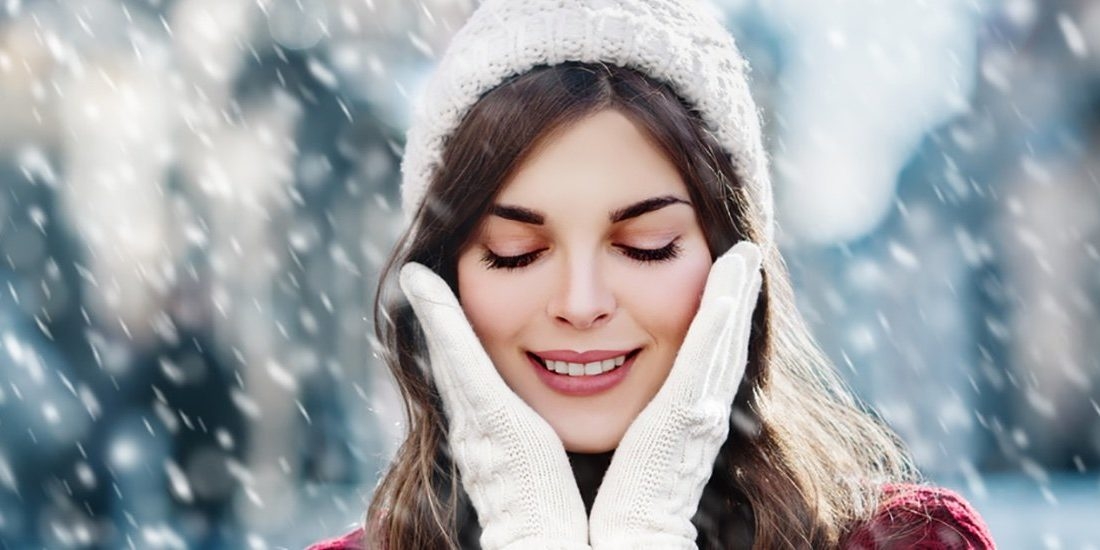 Gained in practice, for use in practice: Treatment for dry skin in winter
(1) Cleansing: Total cleansing cream (Duschcreme).
(2) Peeling: Apply DMS peeling cream (DMS®-Peelingcreme) in circular motions on the face, neck and décolleté and massage gently. Then remove with plenty of warm water.
(3) Tonicizing: Face tonic (Gesichts-Tonic).
(4) Apply mixture of active agents with:
• 1 ml Liposome NMF complex (Liposomen-NMF-Komplex),
• 1 ml CM-glucan complex (CM-Glucan-Komplex),
• 1 ml Hyaluronic acid concentrate (Hyaluronsäure-Konzentrat),
• 1 ml Rose hip seed oil (Hagebuttenkern-Öl),
to the face and massage in slightly. For very dry skin, also spray some face tonic (Gesichts-Tonic) on top and work it in.
(5) Mask: Apply DMS mask with vitamins (DMS®-Vitamin-Crememaske) thinly on the face and cover with Alga based mask (Algen-Modelage Maske). Remove after 20 minutes. Massage in cream residues if necessary.
Tip: For longer stays outdoors, an Oleogel® Plus can be used as protection against the cold.