Dermaviduals® is manufactured by KoKo GmbH & Co.KG, a global and rapidly growing company that is based near Dusseldorf in Germany. The science of restoring and maintaining healthy skin is the principle of corneotherapy and the underlying foundation of dermaviduals. The range was developed in Germany in 1994 by Dr Hans Lautenschläger – an international leader in pharmacology and chemistry. Recognising that lifestyle factors such as indirect exposure to pollutants, chemicals, pesticides and surfactants impact negatively on our skin, Lautenschläger and his team developed a customised dermatological skin care solution designed to optimally maintain the natural skin barrier and prevent premature ageing.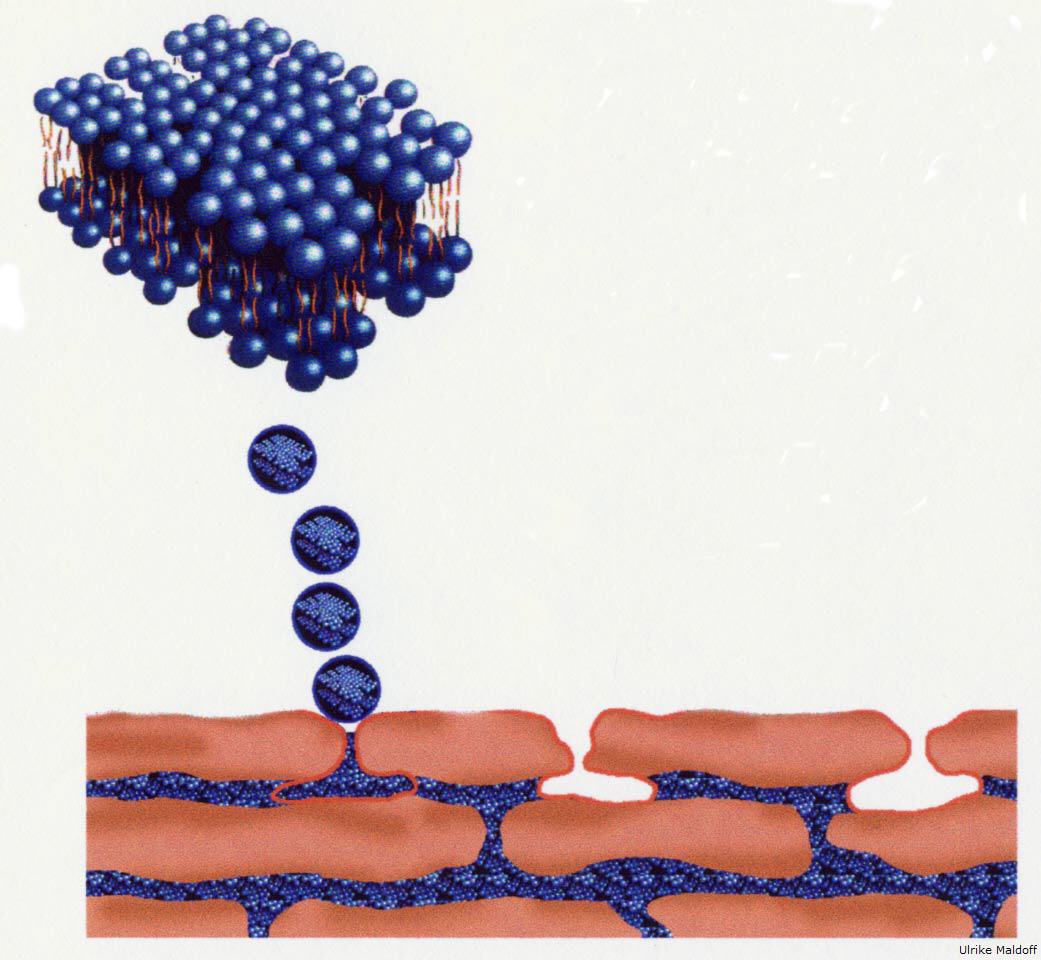 (Horny layer and skin barrier)
Dermaviduals® are composed according to the principles of DMS®-base (Derma Membrane Structure). This makes them the first choise for skin care and skin protection. As an outstanding characteristic dermaviduals®-creams resemble the structure and composition of the natural skin barrier.
All preventive treatment should aim to maintain the skin barrier in its natural and intact condition best possible. This can only be achieved with external agents that are able to repair the natural barrier and will not impair the regeneration from within.
So it is obvious to use agents similar to those the body uses itself. Analyses show that the transepidermal water loss (TEWL) of disordered skin decreases significantly and skin hydradion increases after application of dermaviduals® base creams. It is most remarkable that in doing so the TEWL becomes "normal" and occlusive conditions, which diminsh the skin`s regeneration, are avoided.
Dermaviduals® - learning from the skin.
Dermaviduals® -creams, even without further active agents, show strong effects with regard to skin smoothness, increase of skin hydration and skin smoothing. In addition they prevent blemish-prone skin and the development of acne.
Like the stratum corneum (horny layer) of the skin, dermaviduals® -creams contain:
phosphatidylcholine (from soybean lecithin);
ceramides (from yeast);
triglycerides (from palm oil);
squalane (from olives);
sterols (from shea nut).
Dermaviduals® -creams neither possess O/W- nor W/O-properties. Due to their special bilayer structure they integrate directly into the skin lipids.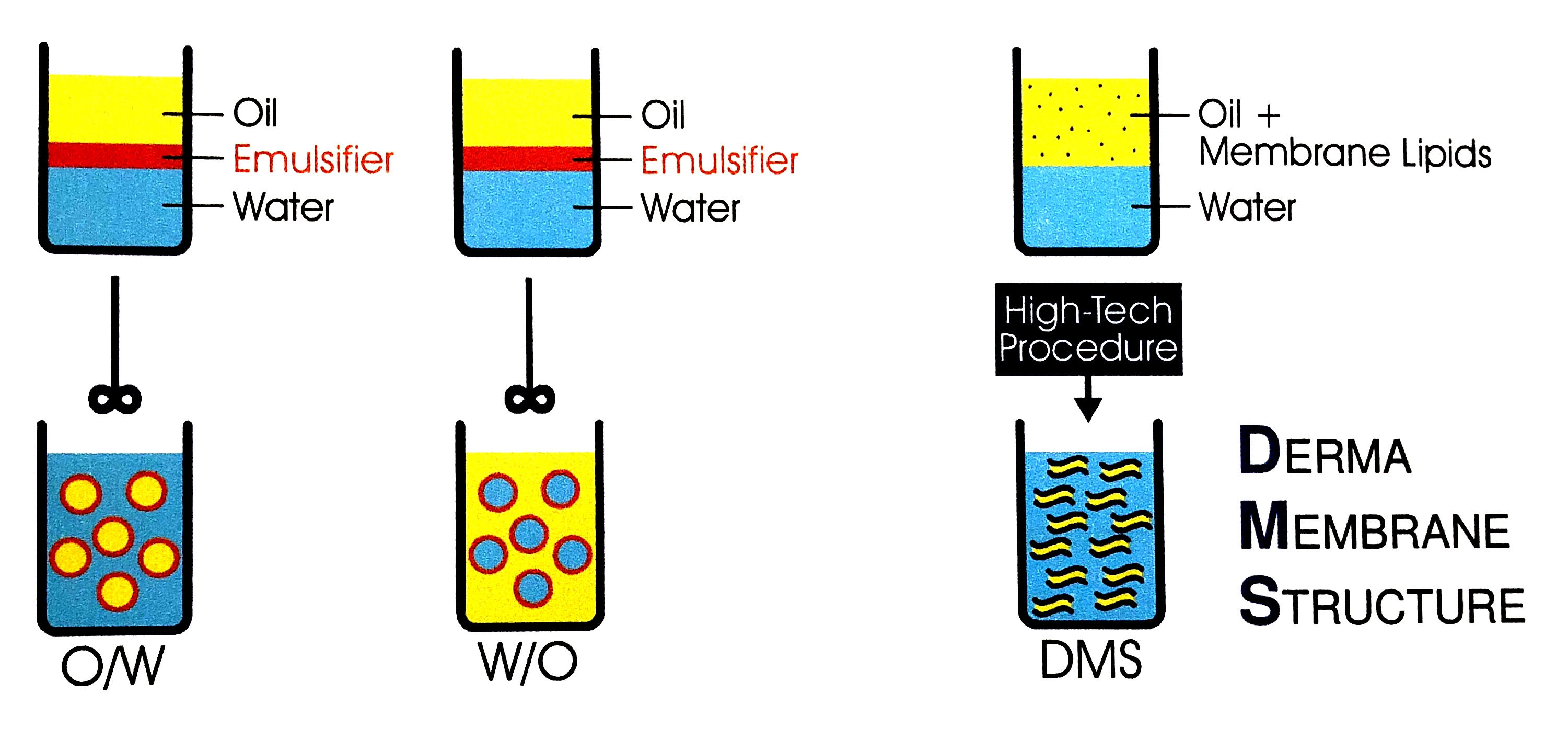 Usually creams, based on either O/W- or W/O-emulsions, are homogenized and stabilized with the help of emulsifiers. Emulsifiers may build up within the skin and dissolve skin lipids when the skin comes into contact with water (wash-out-effect). This, in turn, counteracts or even ruins the desired effects.
Dermaviduals® -creams are free of emulsifires.
DMS® creams are:
free of emulsifiers;
free of preservatives;
free of perfumes;
free of mineral oils;
free of silicones;
free of amines.
Dermaviduals® creams show a lot of benefits:
excellent compatibility with regard to all types of skin;
long-lasting skin care and skin protection effects;
increase of skin smoothness and tightness;
increase of skin hydration within the corneum;
ideal transport properties for active cosmetic agents.