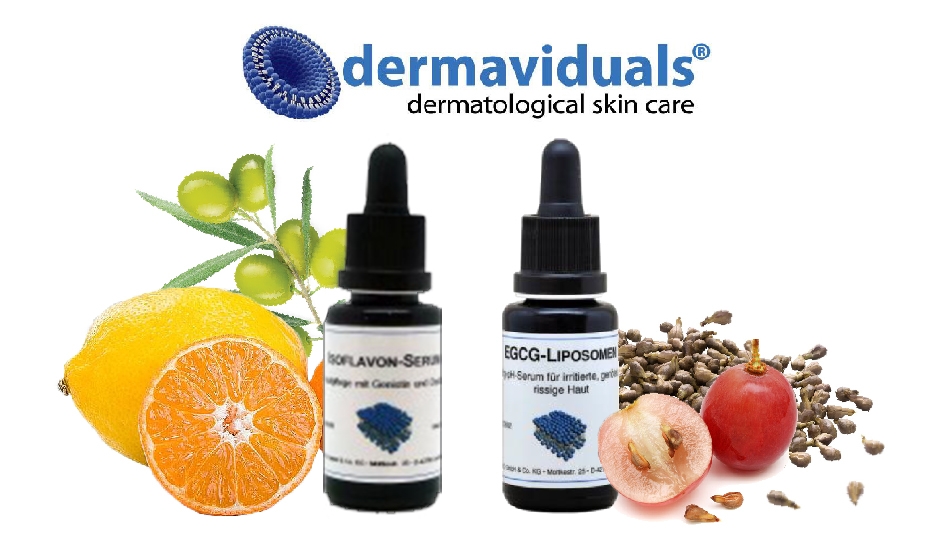 Novelty!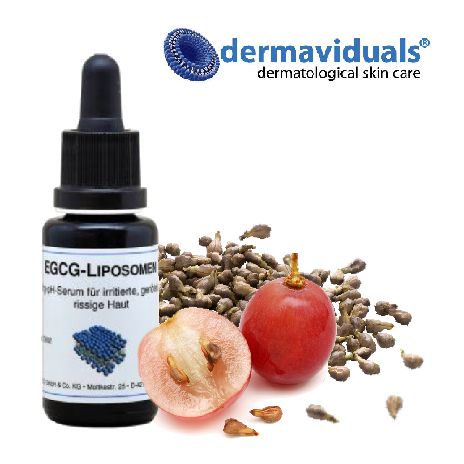 EGCG liposomes 20ml.
Intense renewal serum. Epigallocatechin gallate (EGCG) stimulates the formation of filaggrins and inhibits collagenase.
Liposomal dispersion of phosphatidylcholine (INCI: Lecithin) with pure epigallocatechin gallate (EGCG). The fumaric acid containing active agent is adjusted at pH 4 - optimal for EGCG.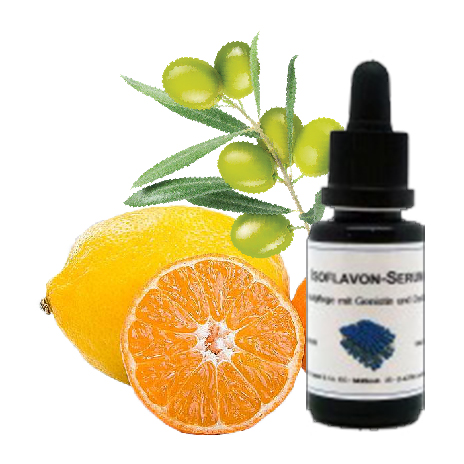 Isoflavone serum 20ml.
Skin care with genistin and daidzin, during and after the menopause.
The isoflavones genistin and daidzin are able to balance estrogen deficiencies. In the cosmetic field they are used for the prevention of hormone-induced skin problems. Isoflavones stimulate the collagen synthesis as well as the cell formation and slow down the collagen degradation process. The increased activity of the sebum glands due to high testosterone levels will thus be returned to normal levels.