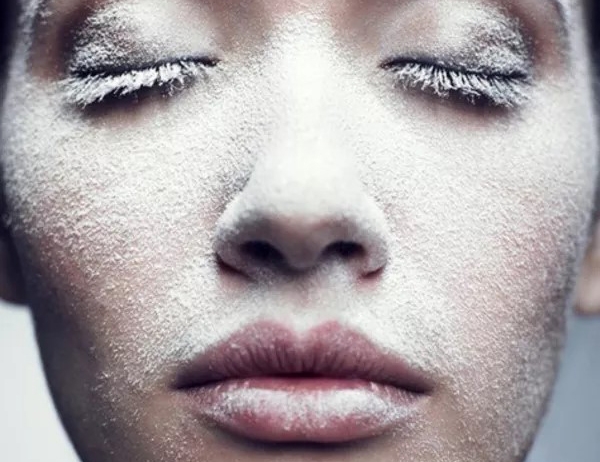 Gained in practice, for use in practice: Skin care for stressed skin after outdoor activities in winter
(1) Gently cleanse with Cleansing milk with DMS (Reinigungsmilch Mit DMS®) or exfoliate lightly with DMS peeling cream (DMS®-Peelingcreme) if necessary.
(2) Tonicize with Face tonic (Gesichts-Tonic).
(3) Apply mixture of:
• 0,5 ml CM-glucan complex (CM-Glucan-Komplex) and
• 0,5 ml Evening primrose oil nanoparticles (Nachtkerzenöl-Nanopartikel)
to damp skin and pat in gently.
(4) Mix individual cream consisting of:
• 44 ml base cream High Classic Plus (DMS®-Basiscreme-High Classic Plus),
• 3 ml Rose hip seed oil (Hagebuttenkern-Öl),
• 1 ml Green tea extract (Grüner Tee-Extrakt),
• 2 ml Laminaria digitata liposome serum (Laminaria Digitata-Liposomen-Serum)
and apply richly to the face. Leave on for 20 minutes and massage in any residues or remove with a cosmetic tissue.