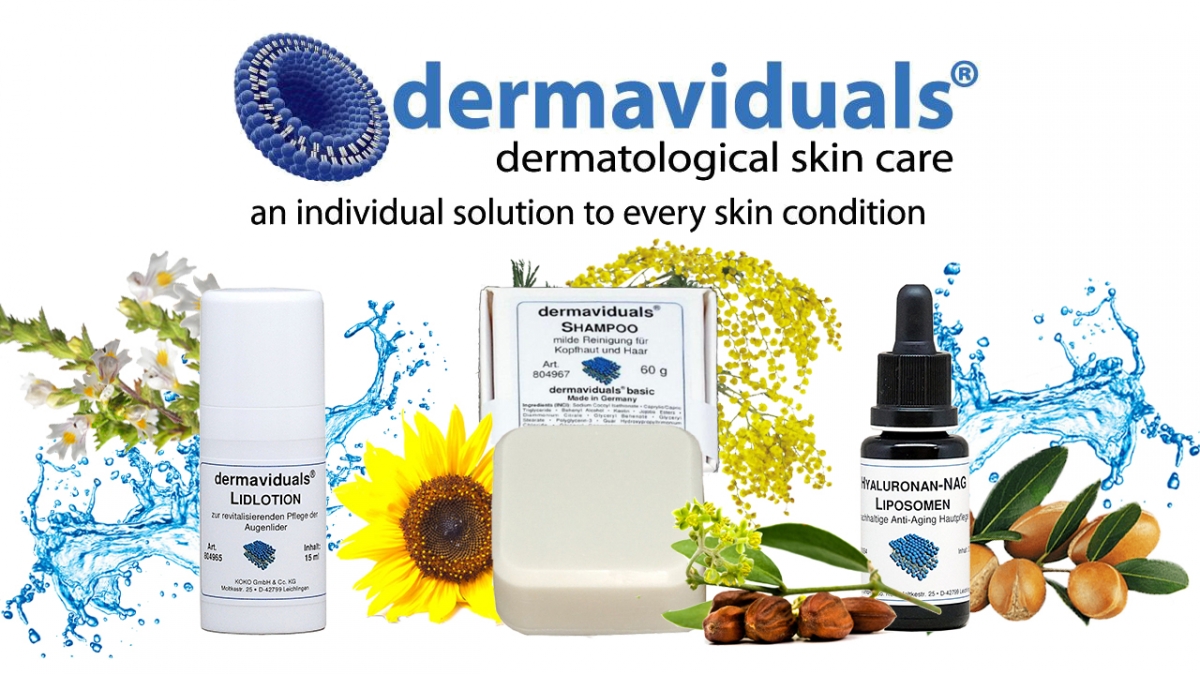 Novelty!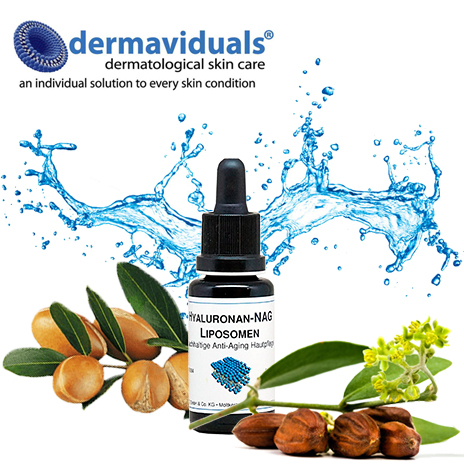 Hyaluronan-NAG Liposomen (Hyaluronan-NAG liposomes 20ml).
For the care of damaged, sensitive, dehydrated skin. For active hydration and anti-aging.
N-Acetyl-glucosamine (NAG), highly dosed hyaluronic acid (hyaluronan) and physiological membrane constituents in a liposomal dispersion. The product contains hyaluronic acid (Hyaluronan) which is manufactured by biotechnology. It has a molecular weight of approx. 2 MD (2 MegaDalton).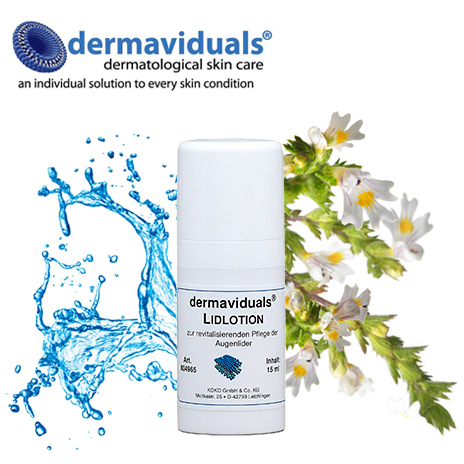 Lidlotion (Eyelid lotion 15ml).
Revitalizing care of the eyelids. Irritations caused by an insufficient tear film ("dry eye") are reduced and feelings of tension at the eyes and the eyelids are decreased.
Liposomal, isotonic lotion with phosphatidylcholine, hyaluronic acid, vitamin A, vitamin E, D-panthenol and eyebright extract (Euphrasia Officinalis). The pH value of the dermaviduals® Lidlotion is adjusted to the level of the tear film.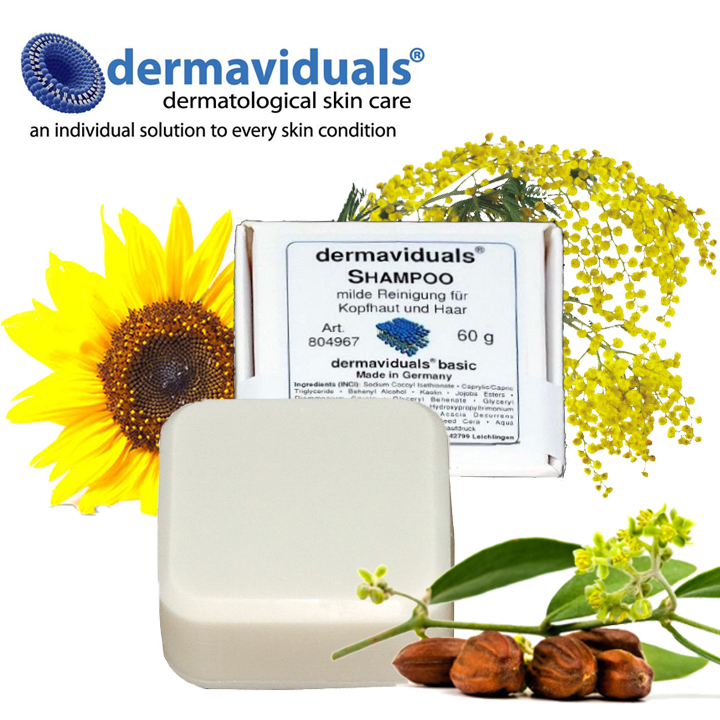 Shampoo (Solid shampoo 60g).
Gentle cleansing for body, scalp and hair. For all skin types.
The shampoo bar contains a completely biodegradable surfactant (Sodium Cocoyl Isethionate), physiological stabilizers (Behenyl Alcohol, Glyceryl Behenate, Glyceryl Stearate, Glyceryl Caprylate) and the antistatic agent Guar Hydroxypropyltrimonium Chloride (derivative of a naturally occurring substance). Diammonium Citrate enhances the solubility of the surfactant. Kaolin contributes to the cleansing effect. Triglycerides and jojoba, sunflower and acacia waxes support the skin caring properties.