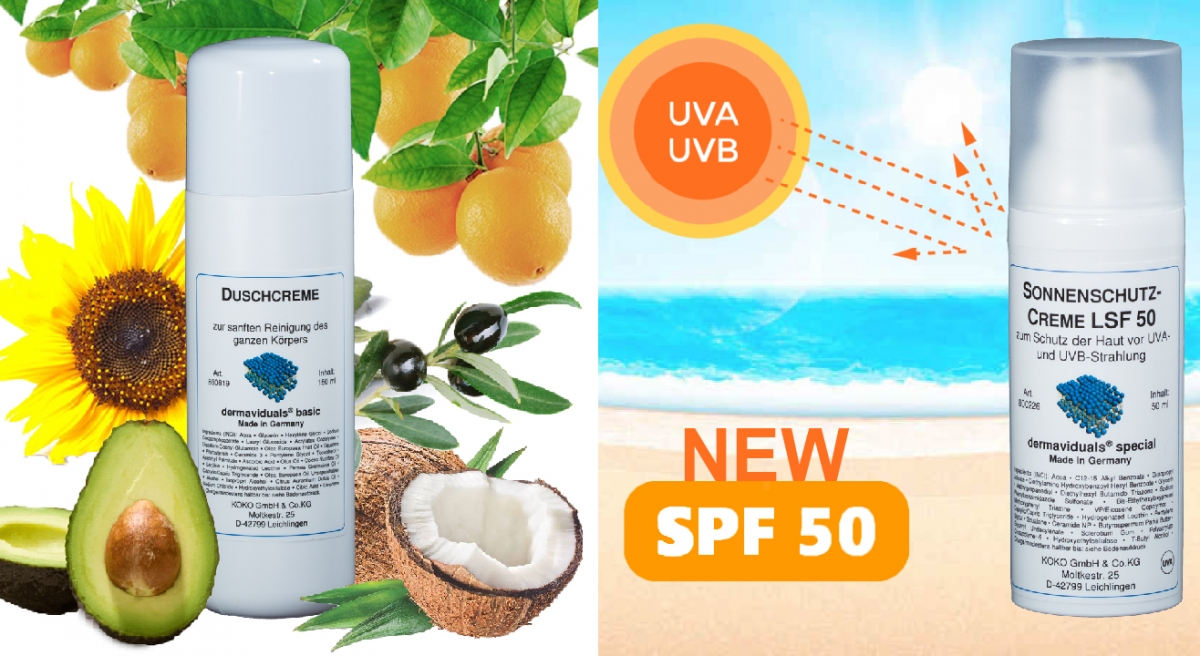 Novelty!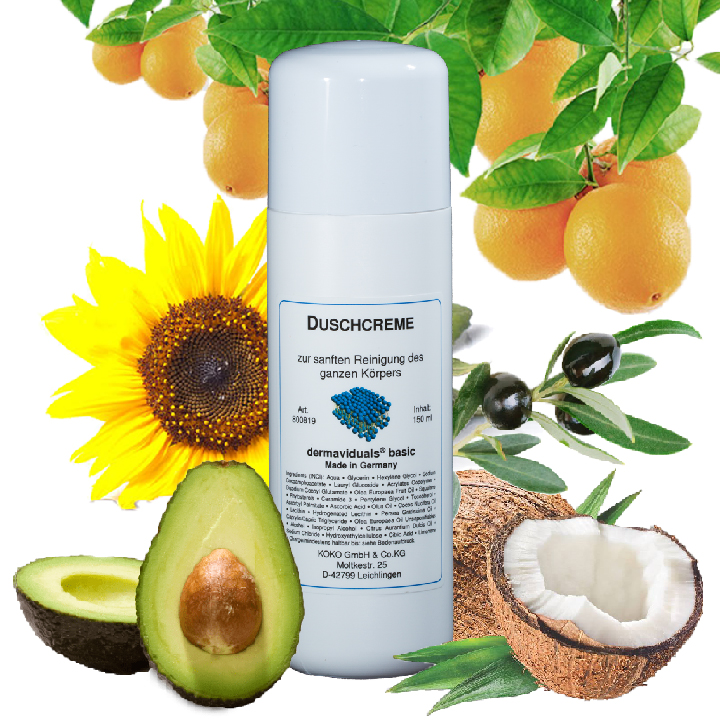 Duschcreme (Total cleansing cream 150ml).
The total cleansing cream contains gentle tensides with additional natural oils and DMS-compounds.
The product has moisturizing and smoothing effects. Ruscin, ruscogenin and neoruscogenin contained in butcher's broom extract are astringent and toning for the vascular system. It spreads easily and the DMS® contained stabilizes the skin barrier around the eyes.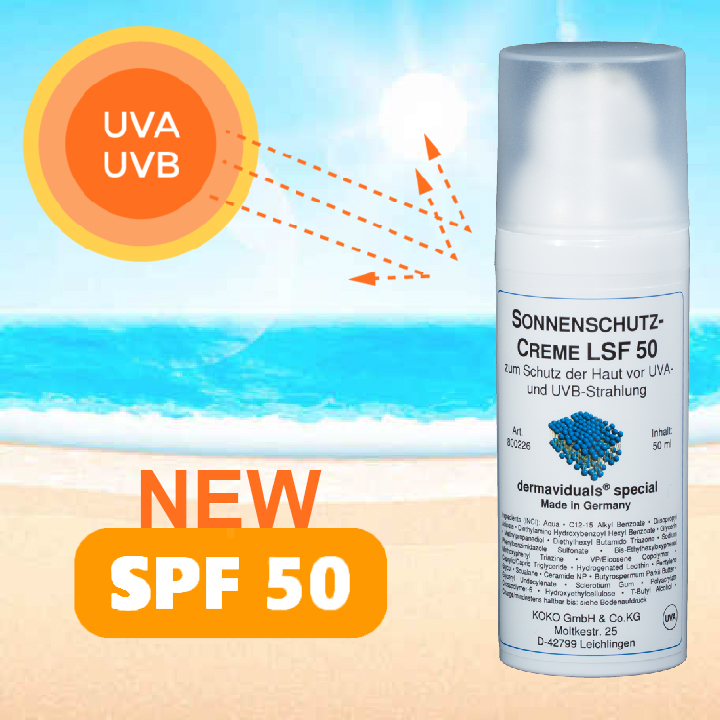 Sonnenschutz-Creme LSF 50 (Sun cream SPF-50 50ml).
Dermaviduals® suncream SPF 50 complies with the European Commission Recommendation for a high level of protection. The UVA-factor amounts at least 1/3 of the UVB-factor.
Creams with SPF 50 provide about 98% protection from UVB-radiation or in other words, they allow to stay about 50 times longer in the sun before an erythema (sun burn) will develop. Since the thermal radiation of the sun (infrared) is quite stressful for the skin it is recommended to expose the skin in moderation despite the sun screen. Excessive sun exposure is a serious health threat. Particularly babies and toddlers should not be exposed to direct sun light.