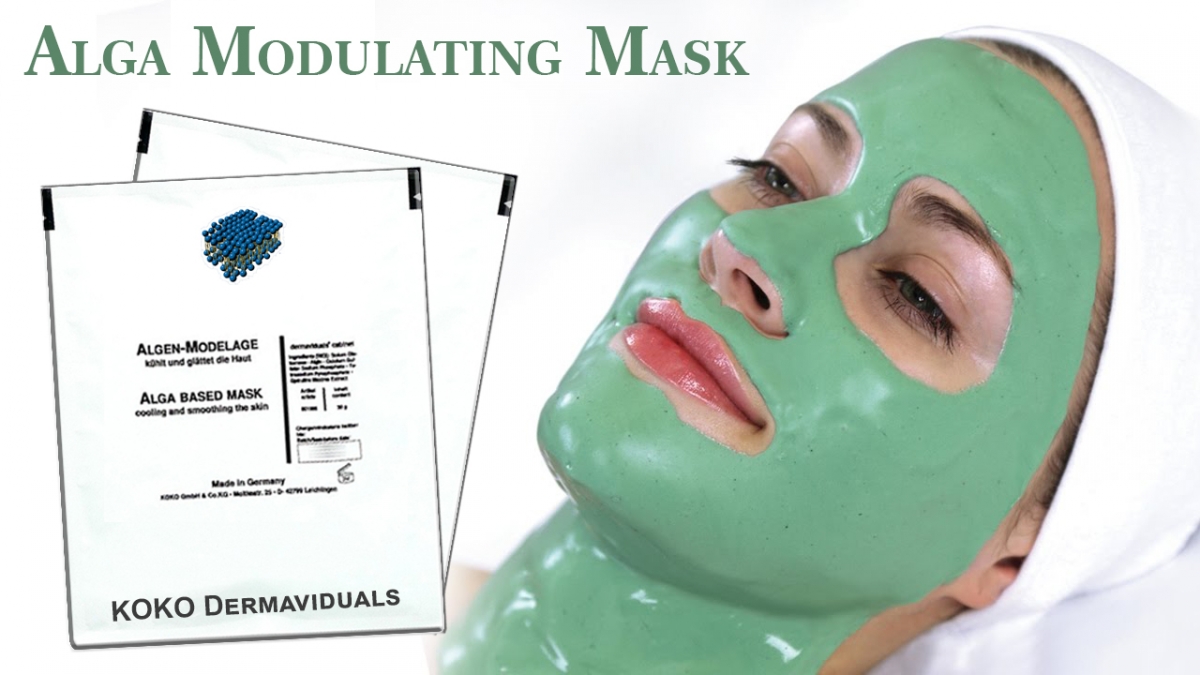 Special offer in April for an Alga modelating mask
Only until the end of April you have the opportunity to purchase an Alga modelating mask with a 20% discount!

Alga based mask 30g
Active agents from alga in a mineral matrix, which forms a flexible film with water.
Hydrating and smoothing mask with actives of alga spirulina maxima. The ideal mask for customers who do not feel comfortable in hot modeling masks. The mask can be applied on face and body.
Properties:
✔ penenetration enhancement
✔ emollient
✔ skin hydration
✔ skin smoothing
✔ skin elasticity

Use:
✔ combination with actives
✔ all skin types
✔ support of regeneration

Application:
✔ The mask powder is mixed with water to a paste and applied to the skin.
✔ The mask solidifies after a short while and can be removed after 20 minutes as a flexible film.
✔ Active agent concentrates and base creams are applied underneath the mask.

Ingredients: Solum Diatomeae, Algin, Calcium Sulfate, Sodium Phosphate, Tetrasodium Pyrophosphate, Spirulina Maxima Extract.
*** The quantity of goods is limited.